The adventure of Carlos Alcaraz (15 years) ended at the ATP Challenger Murcia Open after falling defeated by the German Rudolf Molleker (18 years) on a stage, the Murcia Tennis Club, which for the third consecutive day recorded an absolute full in the steps.
More than 1,000 people witnessed an exciting duel between two emerging players that ended up falling off Molleker's side after three intense sets (6-1, 6-7 and 6-3) in almost two hours of play.
More confident on the track and very solid in service, Molleker scored the first set with relative ease against Carlos Alcaraz with some doubts in his game. Doubts that ended up clearing in the second act when, after going back 3-1 against, he managed to take the set to the tie-break and win it to delirium of the fans of the Murcia Tennis Club, who packed the stands to follow the meeting of Your countryman.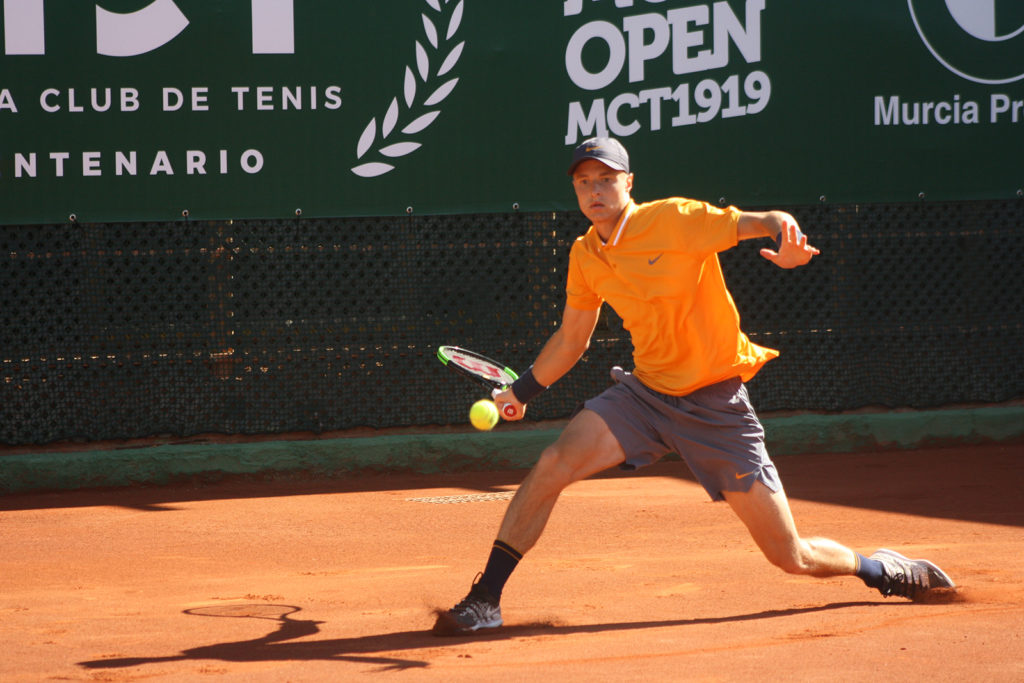 In the third set, Molleker ended up showing the difference of age between both players between the track to close the game. Despite this, Alcaraz received a resounding ovation from fans of the Murcia Tennis Club, who in the previous day made history by becoming the first Spanish player under 16 years to defeat a Top 200 (Pedro Martinez) from Rafael Nadal did it in 2002.
The fourth day of the ATP Challenger Murcia Open also offered several results in the form of surprise. The number 1 seed, the Portuguese Pedro Sousa, fell to the Dutchman Tallon Griekspoor in two sets (7-5 ​​and 7-6), as did the Czech Lukas Rosol (4) against the Belgian Coppejans (13) in three sleeves (7-5, 2-6 and 7-5).
On the other hand, Spaniards Roberto Carballés (2) and Enrique López won their triumphs against Sergio Gutiérrez and José Hernández-Fernández, respectively. In the fratricidal match of the day, Bernabé Zapata beat Mario Vilella, Murcia Club Tennis player.
This Friday the Murcia Tennis Club will host the quarterfinal matches of the tournament, which distributes 46,600 euros in prizes and awards 80 ATP points for the winner. Admission will be free for all public until full capacity is reached.